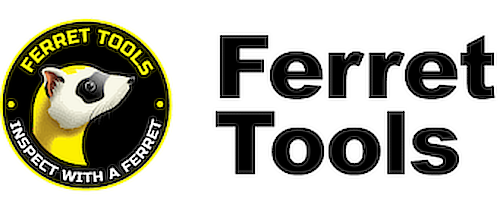 Ferret Lite IP67 WiFi Inspection Camera Kit
Part #CFWF50L
MFG #CFWF50L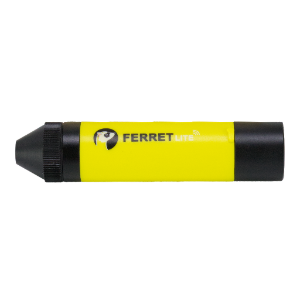 The Ferret Lite, designed and engineered by Ferret Tools, is a general-purpose inspection camera that can give you eyes inside hard to reach locations. Based on the award-winning electronic design of the original Ferret, it includes the new "turn & click" front hook and magnet accessory. Also included is a gooseneck, thread adaptors and USB charge cable.
Ideal for pulling in light cable or for retrieving metallic objects that are out of reach. If you like to keep things simple and don't need all the bells and whistles, the Ferret Lite is the ideal cost-effective solution to help on the job or at home.
The Ferret Lite incorporates all of the design and innovation of the original award-winning Ferret WiFi.
Built-in WiFi hotspot

Wireless

Connects to your smart device

Rechargeable

IP67 rated (Dust-proof & Waterproof)

Wireless range up to 50'

Digital Zoom

Adjustable bright white LEDs

Save photos & videos to smart device

60-90 mins Operating Time

Suitable for pulling cable

1.5 hrs charge time

Fixed Focus

Charge Time: 

1.5 Hour Average

Construction Material(s): 

Composite/Aluminum

Exterior Color: 

Yellow/Black

Operating Time: 

60 - 90 Mins

Wireless Range: 

15 m (50')

Box Includes:

(1) Padded EVA Case
(1) Ferret Lite IP67 rated camera
(1) Flexible Gooseneck
(2) Spare O-rings
(1) USB-C charge cable
(1) Locking ring
(1) Turn & Click front Hook
(1) Turn & Click front Magnet
(6) Threaded adaptors