Micro Starter Kit with MPT-2, 6M CABLE
Part #A2K-KIT-2A
MFG #A2K-KIT-2A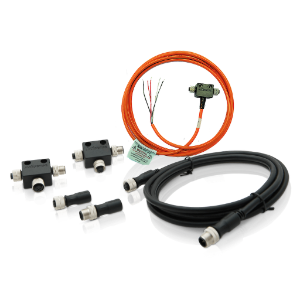 The NMEA 2000® Micro Starter Kit from Actisense provides everything that is required to construct a basic NMEA 2000® installation.
This high quality kit is fully expandable, using standard NMEA 2000® cable and connector components. All included cables and connectors feature metal threaded connections for reliable attachment. T-Pieces feature built in stand-off and dual mounting hardware, for versatile and stable installation.
The NMEA 2000 Starter Kit 2a contains:




A2K-MPT-2: Micro Power T- to power the network.

2x A2K-TER-M: NMEA 2000 micro terminator male – to terminate the ends of the network

A2K-T-MFF: 2x Micro T-piece – to allow two NMEA 2000 devices to connect to the network.

A2K-TDC-6M: NMEA 2000 Lite cable assembly 6 meter – to extend the distance between any two network pieces.